Fantasy tennis
Fantasy sports have been around for a while but tennis was late to the game. But the moment is finally here, you can now play fantasy tennis on almost every site. Because it's new, not everyone is familiar yet with the point system and other how-to's. So if you're looking to get into fantasy tennis, then this is the right place to be. Below we'll explain on which sites you can play, important terms, rules and some strategy tips. Let's get you started on fantasy tennis.
How the draft works
To start playing fantasy tennis, the first step is to choose 5 male and 5 female players from the top 100 selection on the site. Rules sometimes differ depending on the league, but generally, that's how it works. Your players will then start collecting points throughout the year based on the 28 tournaments that take place. That, of course, is only the case if you choose to play season-long fantasy tennis instead of daily fantasy tennis.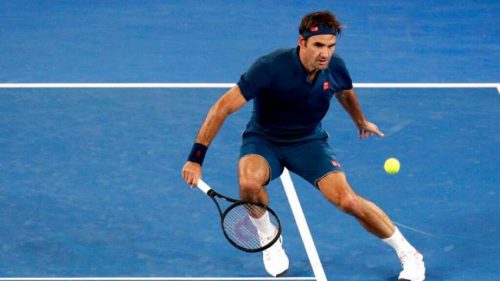 Buying players
You have a pretend $20 million to purchase players. That sounds like a lot, but the value of star players is a lot too. Either how, you have to choose well because you need the players in your team to win you points. Depending on the site you play, you can read all about the point system. This is where your players can earn points, for example through the sets won, number of hits and misses.
Transfers
Once you've got your team, you can still move players around by way of transfer. However, you can only do so during the indicated transfer windows. If you play for the entire season, there are 4 of those when you make the changes you like. However, do keep in mind the main rule: your team has to consist of 5 men and 5 women and can't exceed $20million.
DFS providers
The original fantasy sports started out with only season-long leagues, but things have evolved. Nowadays the most popular type of fantasy sports is actually a daily kind. People like to see quick results with a short-term commitment, which makes daily fantasy sports ideal. Speaking of tennis, this is the preferred style of playing the game as well.
How it works
If you've played fantasy sports before then you know that the main providers are FanDuel and DraftKings. The same goes for fantasy tennis where both of these companies take the lead. As I mentioned above, tennis has only recently been added to the category section. I'm not sure what has taken it so long, but perhaps tennis is a little harder to organize than sports like fantasy football or fantasy hockey. Either how, you can now play it!
Roster
Fantasy tennis is mostly based on the big Grandslam tournaments like Wimbledon and the US Open. The way it works is the following. Up until the level of the quarter-finals, you have to compile teams of 6 while staying under the maximum budget. Sometimes you're free to pick women or men or pick both. After the quarterfinals, rules change slightly. Now the roster is decreased to 3 players only. There are several styles of competing, for example, 50/50, multipliers and satellites.
Fantasy Tennis League
Fantasy tennis is not always so straightforward as the other sports. In fact, some of the specific tournaments offer fantasy tennis during the tournaments. This means that the rules you're used to from FanDuel, for example, changes up quite a bit. Sometimes it might be worth checking out the contest offered on the tournaments sites because their conditions differ. If you want to be sure to get the best advantage, make sure the check out the point system and conditions of a couple of different sites before you decide where to play.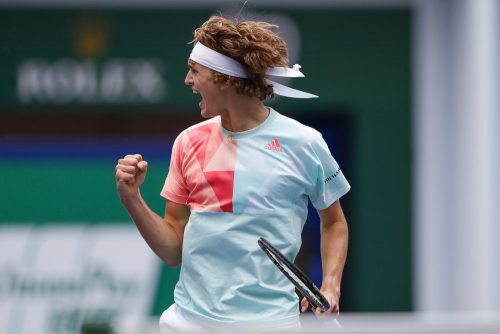 Terms
If you haven't played fantasy tennis before, in the following we will layout some of the terms you will most definitely come across. The match is the competition between two players. In order to win, one of the parties needs to win at least 2 sets. One exception here, which is the Men's Grand Slams. It's not 2 sets that are required to win, but 3.
Winning a set
Perhaps the most important term you will come across in the world of fantasy tennis is the word 'Set', The purpose is to have your team players win as many sets as possible.
Game
You win the game if you get to 4 points, winning by 2. Players take turn serving and it's during those periods points are scored and thus you get one step closer to winning the game.